NEXUS FLAMINGO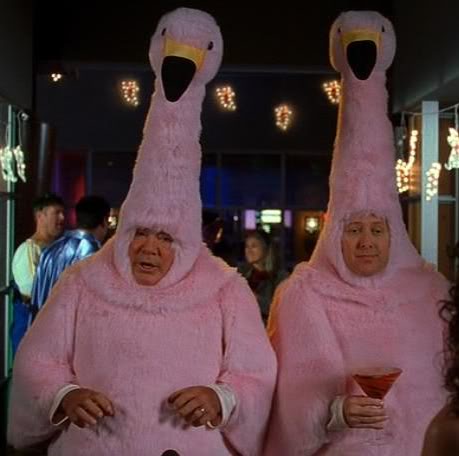 Check Near the End of the Thread for the Current Challenge
Remember: Use IIWs for all challenges
void_nothing

wrote:

↑

Welcome to Flamingo

We've got forum games

We've got anything you want

As long as it's forum games
Welcome to NEXUS FLAMINGO! If you aren't familiar with the rules for offshoots of a wildly-popular custom card game that are now hosted on a forum created as a response to the fallout from multiple corporate buyouts and the logical conclusion of the changing trends of internet discussion, open the spoiler right here. If you've posted in "the Winner is Judge" before, you'll be fine.
1. Submit an entry that fits the current criteria along with a suggestion for the next challenge (an "IIW").

2. If you win, you are the judge for the next round.

3. If you're the judge, evaluate all of the entries and choose the best one.
1. While I may more or less be in cold storage here, you can still reach out to me (people know how to find me) for help moving the thread along.

2. If you are the judge and fail to judge in a reasonable time frame, other members may summon me to judge for you, using whatever criteria I feel like. Don't subject your fellow posters to this. Have a heart.

3. If you do not post an "if I win" challenge, you cannot win.

4. Double posting and certain spammy posts are not allowed. Please be courteous to other posters and the server hardware.

5. I deleted the other rules that used to be here.
Use any criteria you want for the judging! It's up to you (and sometimes me)! If you can't be bothered, use the below rubric.
Default rubric for boring people
Card Balance /10: Is the card printable?
Card Innovation /10: Is it new and exciting?
Card Extras /5: Flavor, punctuation, whatever.