Introduction
Emeria Control is a tapout control deck, you will be playing your spells on your turn. The main gameplan is to survive while getting seven plains into the battlefield for
Emeria, the Sky Ruin
to be active. An active emeria will outgrind many decks in modern. The deck has a great game against most aggro decks. Stall them with wall of omens and lone missionary. Force the opponent to overextend, then you verdict them. This deck rebuilds much more quickly than the opponent mid to late game, with the help of sun titan and emeria. Against certain combo and control decks, this deck struggles. Sometimes a full set of Dovin's Veto in the sideboard is needed against these match ups. For more information against these, please refer to the matchup section.
This primer is written by me with the help of Fincown, GerantDePhares, Starstorm, and Plichow. Thanks to ktken for passing to me the thread. Big thanks to
Metalraptor
for the main banner - and he also created the history, card choices, and matchup banners. Just tell me if you have any suggestions, matchup data, or something useful you want to add to the primer. Thank you for reading.

Decklist
Skyclave Emeria by Starstorm.
As the name implies, this version features Skyclave Apparition, which is a powerful removal effect used even in Legacy. This build has been doing reasonably well, against the currently popular Izzet Blitz decks. To see it in action, please see tournament reports section. Starstorm is the winner of
Modern Madness - Weatherlight Games - 11.09.2021
.
Lurrus emeria by Plichow
, it got a
5-0
on mtgo. Still currently in development, I will be changing the list posted here as Plichow make improvements to his deck.
Stoneforge Emeria by GerantDePhares.
And here is Fincown's older decklist. For those who like to try the classic version with Flickerwisp, Court Hussar, and Spreading Seas.
Standard
The deck started it's life as a mono white contol deck more than 7 years ago.

Entry into modern
One of the earliest known succesful lists of the version belongs to
TurboG73
. We credit him as the creator of the modern version of the deck. He piloted it succesfully to a 4-0 finish in
Modern Daily
.
Creatures
Wall of Omens
- this creature is our best two drop. Protects you and replaces itself. Play 4 copies.
Charming Prince
- versatile card that replaces lone missionary. Play 2-4 copies.
Solitude
- versatile card that is used mostly as an instant speed 0 mana cost exile effect, using it's evoke ability. Can also be hardcast mid-game to wear equipment. Play 0-3 copies.
Stoneforge Mystic
- was once considered as one of the strongest 2 cmc creatures in legacy, and for a long time has been banned in modern. Adding her to the deck gives us a backup plan of attack that does not use the graveyard. Not for every list, as you need to dedicate slots for her and batterskull which she will tutor for you.
Court Hussar
- fine card selection to help our deck at all stages of the game. Play 2-4 copies.
Skyclave Apparition
- it's exile effect to get rid of a nonland permanent cmc 4 or less, with no chance of what was exiled to come back. The illusion would almost always be less of a threat than what was removed. Play 0-4 copies.
Elite Spellbinder
- he shines in the non-aggro matchups, delaying important cards of combo decks, and slowing down other control decks. Play 0-2 copies.
Pilgrim's Eye
- early versions of the deck used this artifact as a throw-away blocker, and for finding more plains for Emeria. Has mostly been outclassed by other cards. However, there is a recent winning decklist that used three of these to go all-in on the Emeria strategy. Play 0-3 copies.
Flickerwisp
- for those who like to use this creature, please check out Fincown's list at the Decklist section of the primer. Always a decent follow up to the turn 2 wall of omens, to draw an extra card. He has amazing synergy with the comes into play nature of many cards in the deck. Play 0-3 copies.
Soulherder
- being a 1/1, it dies to a stiff breeze. However, it provides serious card advantage if you could keep it alive together with a wall of omens. Competes with flickerwisp for slots, so test carefully if you will include it.
Lurrus of the Dream-Den
- please see the list by Plichow at Decklist section. Another card advantage engine for us. This cat can bring back walls, stoneforge, and more. The drawback is being legendary, and easy to kill.
Sun Titan
- the top of our curve. When entering the battlefield, and when attacking.. this guy returns our creatures to gain a lot of value. Together with Emeria, the titan would eventually overwhelm the opponent if not dealt with. Play 2-3 copies.
Instant
Path To Exile
- our main spot removal. In a pinch, it can also be used on our own creature for fetching a plains to complete the lands for Emeria. Play 4 copies.
Dovin's Veto
- an upgrade to Negate.
Blessed Alliance
- seen in a few lists, it has flexibility both as lifegain and removal. Play 0-1 copy.
Settle the Wreckage
- seen in a few lists. Being an instant gives it the surprise factor, it also exiles which is another thing to consider if your meta is infested with creatures that keep coming back like Bloodghast. Play 0-1 copy.
Sorcery
Prismatic Ending
- powerful new card from MH2, not enough data yet, but seems usable in our deck.
Winds of Abandon
- can be used early when you are under pressure. Or overloaded later for a one-sided board wipe. Play 0-1 copy.
Supreme Verdict
- uncounterable board wipe. Although be careful when there are plenty of Humans deck in the meta, as Meddling Mage can ruin your plans if you run 3 verdicts. It is better to run 2 verdicts together with one of something else.
Wrath of God
- diversify your board wipes. Particularly good against Elves, as it shuts down the regenerate ability of Ezuri, Renegade Leader. Play 0-1 copy.
Cleansing Nova
- diversify your board wipes. Costs 5, but has the added utility of being able to remove sideboard cards that the opponent might bring in game 2, like
Leyline of the Void
,
Rest in Peace
, and
Ensnaring Bridge
. Play 0-1 copy.
Artifact
Batterskull
- highly recommended for builds with stoneforge mystic. Play 0-2 copies
Kaldra Compleat
- powerful new card from MH2, not enough data yet, but seems usable in our deck. Play 0-1 copy.
Mortarpod
- early versions of the deck used to run this card. The trick is equipping it to Sun Titan, to protect titan from exile effects. Remember how good
mogg fanatic
was? This is him turned into a repeatable cannon. However, these days the card seems to have been mostly outclassed by other cards. A few lists still seem to use it though. Play 0-3 copies.
Crucible of Worlds
- this card is sometimes seen as a single in some builds of Emeria Titan. Allows us to reuse fetch lands, and also reuse Ghost Quarter to mess up the opponent's mana. Play 0-1 copy.
Enchantment
Detention Sphere
- the maelstrom pulse of . This card has a good synergy with Flickeriwsp. Remember that it can also be returned with Sun Titan from the graveyard. Play 0-3 copies.
Spreading Seas
- although path to exile seems like a nonbo with this card, the seas is still effective. This card, can work together with Ghost Quarter and Crucible of Worlds to really mana screw opponents. Play 0-4 copies
Planeswalker
Teferi, Time Raveler
- gives us an advantage against instant based decks, can be recurred with Sun Titan, and his ability to bounce a creature, artifact, or enchantment even comes with card draw. What more could you ask for? Play 0-3 copies.
Gideon of the Trials
- usually for sideboard. This card is amazing against Burn. Play 0-2 copies.
Land
Flooded Strand
- we are a deck. No exceptions, play 4 copies of this fetch land.
Emeria, the Sky Ruin
- our strategy revolves around this card. Once active, it gives us amazing card advatage. Note, when you return court hussar from the graveyard with Emeria.. the hussar will be sacrificed, and you can use it again to filter cards next turn. Play 2-3 copies.
Plains
- why yes, we have planty of basic plains. Makes the deck resistant to blood moon effects, as well as feeding Emeria the Sky Ruin the plains it needs to activate. Play 6-7 copies.
Hallowed Fountain
- counts as plains for Emeria while also providing blue mana. Play 3-4 copies.
Prairie Stream
- another source of blue mana that also counts as plains for Emeria. We have plenty of basics, so there's a good chance this land is entering the battlefield untapped. Play 0-1 copy.
Irrigated Farmland
- another source of blue mana that also counts as plains for Emeria. It's main disadvantage is coming into play tapped no matter what you do. However, the disadvantage is negated by the fact that it can cycle itself during the times we don't need anymore land. Play 0-1 copy.
Island
- most lists have a lonely island. This is to make sure you don't get cut off from blue when the opponent is using Ghost Quarter or Field of Ruin. Play 1 copy.
Field of Ruin
- use mana screw strategy by combining this land with Crucible of Worlds. Play 0-4 copies.
Ghost Quarter
- use mana screw strategy by combining this land with Crucible of Worlds. Play 0-1 copy.
Blast Zone
- a useful utility land. Play 0-2 copies.
Mistveil Plains
- can sometimes be seen in mono white versions of the deck. Play 0-1 copy.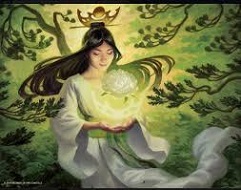 Amulet Titan
- is a ramp focused toolbox combo deck focused on dealing lethal damage through a buffed Primeval Titan or an alternate win condition in the form of Hive Mind. They can also grind fairly well by searching for a Tolaria West and a bounceland, upon Primeval Titan's enter the battlefield trigger and repeating this process.
sideboard guide by Fincown:
sideboard guide by GerantDePhares: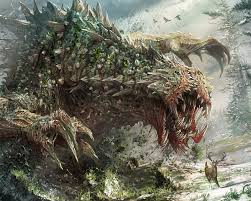 Jund
- The existence of this kind of strategy is precisely the reason for Emeria's viability in Modern as a format, and they should be the primary bellwether by which any new inclusion to the deck is measured, since they will be Emeria's main competition in metagames where attrition is rewarded. The disruptive midrange decks which emphasize the sweet spot of power and efficiency on the 1-4 mana curve are at a distinct strategic disadvantage in the head-to-head comparison, though, since Emeria is far more consistent in its draw steps and can cleanly go over the top of their best endgames if left to its own devices.
sideboard guide by GerantDePhares: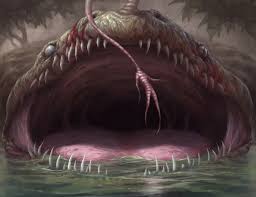 Grixis Shadow
- is another positive matchup for Emeria control in its current form, with several comparisons to Jund being possible, beginning with overall win rate. Other important similarities include a reliance on hand disruption and multiple copies of Fatal Push or other situational removal. These combine with Stubborn Denial to create a clear disadvantage in topdeck wars, but there the similarities end. Being far less versatile, less value-focused, and far less threat-dense, the critical aggressive exchanges of the matchup are often forced much earlier in games than against Jund. Card selection is far more reliable here as well, which allows Grixis to sculpt strong sequences in the midgame. The matchup is consequently much more volatile, and tends more towards emphasizing tempo plays, which Emeria is far less adept at defusing, so break points that would not be game-ending against other decks quickly become pivotal. The win percentage remains relatively high due to Emeria the Sky Ruin attrition being well-suited to throwing up obstacles, but losses are much more convincing overall here.
sideboard guide by GerantDePhares::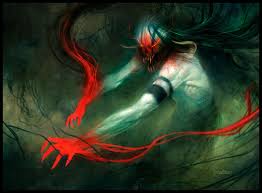 Dredge
- the way that Dredge is played as of the printing of
Ox of Agonas
makes the pre-sideboarded games difficult, but currently winnable. If Emeria can manage to take game one, the matchup is excellent, and the sideboarded games bring enough improvement that winning games two and three is still a legitimate plan. For game one, then, the key factor is up to what kind of permanent advantage their deck can threaten before the third land hits the table on either side. This more or less means
Narcomoeba
or
Bloodghast
enabling some number of
Prized Amalgam
to attack on or before turn three. Their deck is very consistent, so
Wall of Omens
or
Path to Exile
will almost certainly be required to keep pace with their average draws, and multiple of these backed up by
Detention Sphere
might be necessary just to stay in the game against their better Dredges. The bad news is that their very best sequences are literally overwhelming on the play, but these are extremely rare (3+ Amalgams in play on turn 2, for example). Compounding this issue is that
Creeping Chill
and
Conflagrate
go from almost totally useless in their early phase to outright stealing games in their later angles, either by turning on the haste on
Bloodghast
when stabilization is near at hand, or by representing literal lethal damage.
sideboard guide by GerantDePhares: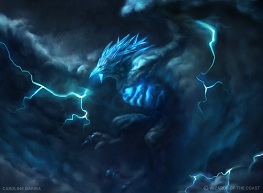 Izzet Blitz
sideboard guide by Startstorm: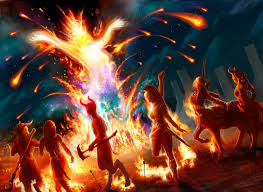 Burn
- Emeria's stance in the matchup is much more subtle than it would at first appear.
Emeria, the Sky Ruin
triggers rarely occur early enough to matter in the absence of significant low-curve help, and I will typically sideboard one copy out if I have enough to bring in.
Field of Ruin
and
Ghost quarter
are on the lookout to cut off any splash colour if they have not yet cast a spell that their nonbasic land could represent, and
Ghost Quarter
in particular should be used on your own fetchlands aggressively to save a point of life. Otherwise, both pre- and post-sideboard, the puzzle is solved the same way; if they draw creatures, the odds of winning the game go up dramatically when blockers can turn them into blank draws. When their creatures have dealt ZERO damage by the final turn of a game, I am satisfied that I have put myself in the best possible position to win the match.
sideboard guide by GerantDePhares: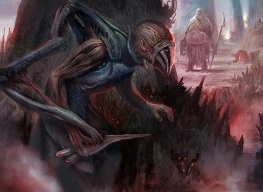 Infect
- Infect is one of the best match-ups this deck has. It is very difficult for them to win through 4 colours' worth of creatures (counting
Pilgrim's Eye
), five functional
Ghost Quarter
effects, flying blockers, 1-mana instant-speed removal,
Teferi, Time Raveler
, on-board pings, and
Supreme Verdict
. If I make it past turn 4, I believe I have never lost a single game. Their best way to win is by going all-in on a turn-2
Glistener Elf
attack, which we should discourage by representing
Path to Exile
with any untapped white source on turn one. The times when they have exactly 10 Infect damage line up a non-zero amount with the times we DO have the answer at the ready, but one of the only official match losses I have had to the deck was a "good beats" story from back when they had
Gitaxian Probe
, and had the turn 2 kill in both games after a free
Peek
. These days, it takes a good bit more bravery to pull the trigger.
sideboard guide by GerantDePhares: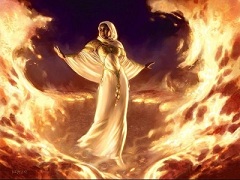 Humans
- is one of the bread-and butter pairings for Emeria control in any variant, and this list is no exception. Because of a combination of playing to the board with multiple x-1's, very little haste or evasion, a near-total lack of card advantage, and a manabase reliant on Gold lands and dreams, this is almost as good a matchup as Infect, and ranks alongside the far less popular B/W tokens in terms of decks that I am hoping to be paired against in any round. Wall of Omens is as good as advertised, and Pilgrim's Eye performs at above-average rates to encourage the overextended boardstates that they are so desperate not to be caught in. At this point, the sweepers take over, and can lead to blowouts beginning from a minimum of 3-for-1 rates and going all the way to my current record of 14-for-1.
sideboard guide by GerantDePhares: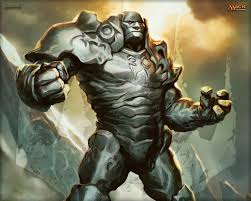 Tron
- Tron is the cost that is paid for the advantages gained by playing a slow strategy in Modern, and appears to be an irrevocably bad matchup as of 2020. Since its inception, the deck has been composed of an almost unadulterated mixture of lands, card velocity, and enormously powerful topdecks. There are a few rare exceptions in certain metagames where there is a hope that the occasional maindeck Dismember and/or Pyroclasm will grant some small reprieve from the general pattern, but by and large the deck plays the attrition war exceedingly well against Emeria as long as it has its mana. Winning game one is possible, at which point the match is indeed up for contention, but this is a very rare occurrence, and the number of times Tron manages to win both games post-board makes the true count a depressingly lopsided 70-30 matchup in their favour. Every mistake will be punishing for Emeria eventually, and several draw steps must line up in sequence for there to be any real doubt as to the outcome.
sideboard guide by GerantDePhares: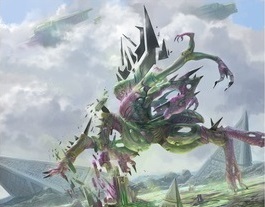 Eldrazi Tron
- is a colorless midrange beatdown strategy that takes advantage of accelerated mana via Eldrazi Temple and Tron lands. You'll often see creatures such as Thought-Knot Seer and Reality Smasher but are likely to also see high impact top end cards like Karn Liberated and Ulamog, the Ceaseless Hunger. Eldrazi Tron doesn't play much removal but keep in mind Dismember, Walking BalLista, and most importantly All is Dust. Post sideboard you should expect some number of Ratchet Bomb.
sideboard guide by Fincown: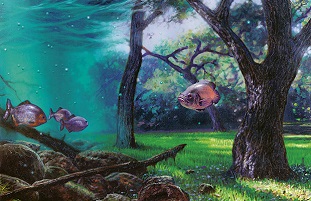 Titan Shift
sideboard guide:
waiting for a contributor to write a guide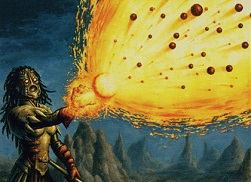 Storm
- Storm is an all in semi graveyard based combo deck looking to cast multiple spells in a turn to increase their 'storm' count and kill you with either Grapeshot or Empty the Warrens. A storm players first priority is to resolve a Goblin Electromancer or Baral, Chief of Compliance. Once that is accomplished they will start netting mana with Desperate Ritual and Pyretic Ritual and drawing cards with Opt, Slight of Hand, Serum Visions and Manamorphose. They can run all this back with a Gifts Ungiven for Past in Flames, and once they have cast enough spells in a turn they will cast their win condition Grapeshot or Empty the Warrens.
sideboard guide by Fincown: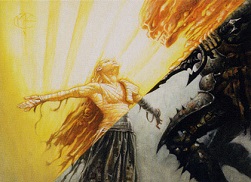 Ad Nauseam
- is an all in instant speed combo deck that is looking to draw their entire deck and win the game with either Lightning Storm or Laboratory Maniac. They do this by ramping into Ad Nauseam using artifact mana like Pentad Prism or Lotus Bloom and setting up their combo with either Phyrexian Unlife or Angel's Grace so they do not lose the game from the life loss given by Ad Nauseam. .
sideboard guide by Fincown:
Unorthodox Lists
All lists that are not go here.
Things will be stagnant if we don't test, so just pm or quote me if you have something to share.

Mono Emeria by Fincown.
This list achieved a 5-0
.
Top 8's
this section is for player achievements that are also posted on external sites like Mtggoldfish.
Modern Madness -Weatherlight Games - Emmanuel Noivo - 25.09.2021
Tournament write-ups go here. Note, these go to posts in mtgsalvation. It's fine, I also own the primer there.

GerantDePhares 10/19/21
https://www.mtgsalvation.com/forums/the ... mment=1913
Starstorm 9/3/21
https://www.mtgsalvation.com/forums/the ... mment=1882
GerantDePhares 8/28/21
https://www.mtgsalvation.com/forums/the ... mment=1873
coffeeortea 8/24/21
https://www.mtgsalvation.com/forums/the ... mment=1869
GerantDePhares 8/20/21
https://www.mtgsalvation.com/forums/the ... mment=1867
Starstorm 8/19/21 two report posted on same day
https://www.mtgsalvation.com/forums/the ... mment=1864
Starstorm 8/19/21
https://www.mtgsalvation.com/forums/the ... mment=1863
Spencerinnd_ 8/4/21
https://www.mtgsalvation.com/forums/the ... mment=1858
Starstorm 8/4/21
https://www.mtgsalvation.com/forums/the ... mment=1857
Starstorm 7/10/21
https://www.mtgsalvation.com/forums/the ... mment=1848
Starstorm 7/4/21
https://www.mtgsalvation.com/forums/the ... mment=1828
Spencerinnd_ 7/3/21
https://www.mtgsalvation.com/forums/the ... mment=1822
Starstorm 6/26/21
https://www.mtgsalvation.com/forums/the ... mment=1790
Starstorm 6/22/21
https://www.mtgsalvation.com/forums/the ... e=79#c1770
Starstorm 6/15/21
https://www.mtgsalvation.com/forums/the ... mment=1757
GerantDePhares 2/3/20
https://www.mtgsalvation.com/forums/the ... mment=1558
Starstorm 11/17/19
https://www.mtgsalvation.com/forums/the ... mment=1498
treesgobark 7/3/19
https://www.mtgsalvation.com/forums/the ... mment=1256
fincown 7/7/19
https://www.mtgsalvation.com/forums/the ... mment=1270